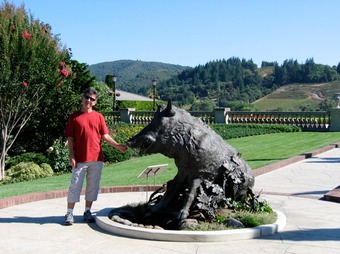 The Tasty Planet is all about food, beverages and travel. Every week I try to meld my education, experiences in cooking, foreign travel, overseas living and teaching into something fun and sometimes useful.
I've worked in the hospitality industry by waiting tables and as a sous chef.
I've taught classes about computers, food and even foreign policy at the university level. I'm also a presentation/speech coach and judge.
I've lived in 8 different states (north, south, east and west), Japan, Germany, Luxembourg, Spain and Bosnia. I've traveled extensively in Europe with extended stays in France, Belgium, Poland, Italy, The Czech and the Netherlands.
I want to share my food, wine and travel experiences with you. I also invite my radio guests to inform us about the big topics of the day, whatever they might be.
Thanks for listening!